Images and videos of the product
Description
Data sheet
Documents
Description
CE – Control of Labels, Capsules & Seals
Our system, placed downstream of the labelling machine, allow to verify the correct positioning and
integrity of the labels applied, recognizing the defect and reporting it. If paired with a rejection system, as our REJ or QLS models, provide to rejects defective objects from production line.
The system is able to control the entire bottle thanks to an advanced system of high-resolution cameras and specific illuminators, all combined with a powerful algorithm. This allows to check with high precision the front labels, the rear labels, seals, capsules or wrapping collars detecting tears, wrong position, wrong writing and similar defects. Furthermore, thanks to the CodeAI module, it is possible to expand the spectrum of the possible controls.
We have made this system interconnect, allowing integration into an Industry 4.0 project by providing remote assistance with encrypted sessions.
This optional module, thanks to advanced algorithm and a high-resolution external camera, can decode all the different types of graphic code such as barcode, Qr code, datamatrix and so on. 
After the code is been detected, is possible to compare it with a specific string, written by the user or acquired by the data exchange, allowing the system to identifies any errors and give the signal to rejection systems.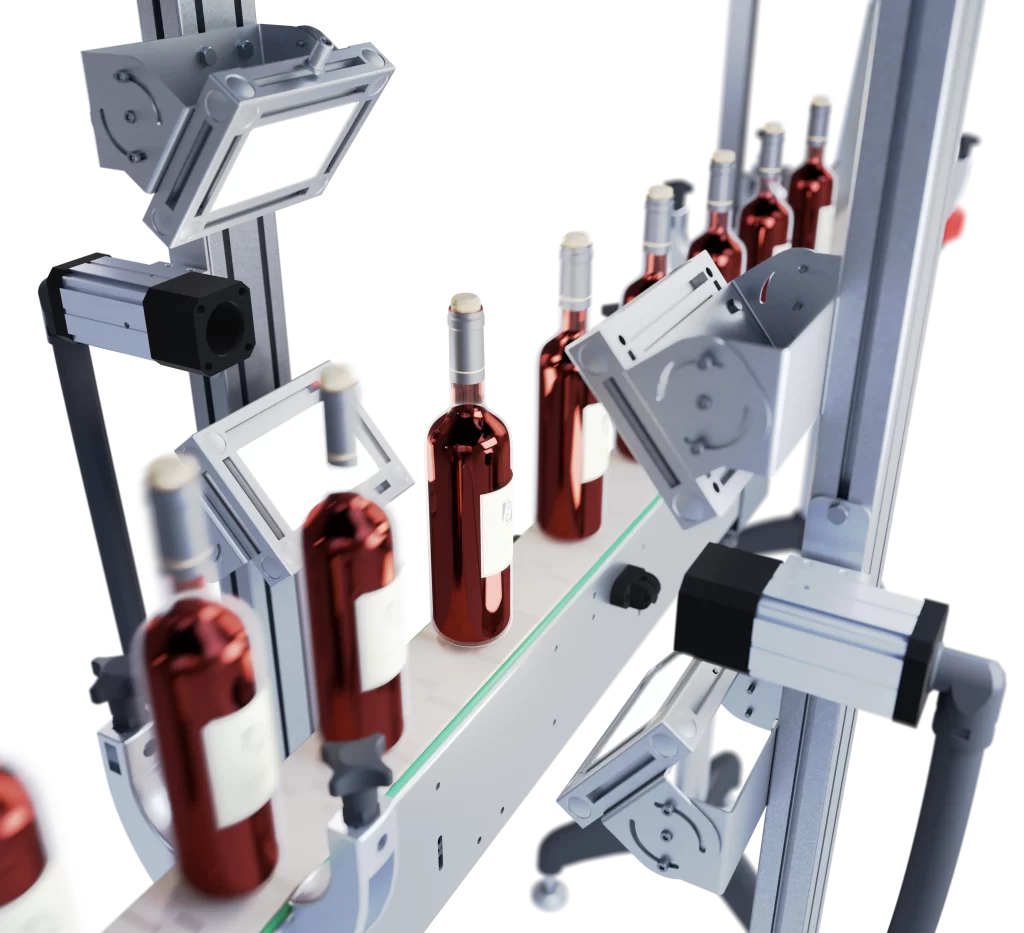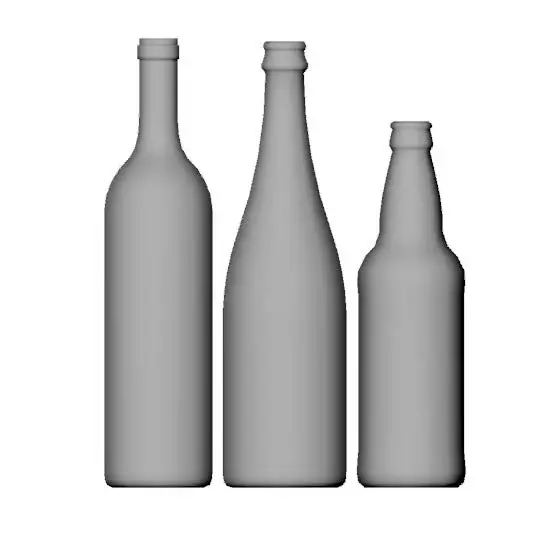 To obtain very accurate results our technical department has developed an advanced three-dimensional object mapping system that allow the system to adapt the image to the exact shape of the container checked in line.
A 3D model of the bottle will be created which, inserted in our algorithm, will give precision and reliability on the inspection.
This innovation allows the customer to have an incredible quality of the finished product
The current propensity in the industrial automation has introduced the IoT system concept, which is why we updated our system implementing the main data exchange protocols (OPC-UA, MQTT, Modbus).
This allows a SCADA system to check the status of our machine in real time, to see the percentage of defective products and monitor the type of product inspected.
We have also developed a procedure for remotely exchanging recipes. This allows us to fully integrate our system in a modern and connected environment.