Product images and videos
Description
Data sheet
Documents
Description
CMTL – Cap & Level Control
Our system, located downstream the filler and the capper, allows to check the filling level and also the cap, detecting and reporting any defects. If it is combined with a rejection system, such as our REJ, it will reject the defective products from the line.
To obtain a compact and easy to use system we have developed an advanced multi cameras artificial vision system with a powerful industrial PC, which allows the CMTL to control the cap 360° of whatever material it is, and quickly identify the level. All these features maintaining a reduced structure that could be easily installed in production line.
Furthermore, the great modularity of this system allows to implement different optional modules such as Smart Color, Label Check, Cap Reader, Corona and Stelvin Check. These are useful to do a complete check of the bottle and extremely adaptable to the customer needs.
We have made this system interconnected, providing remote assistance via encrypted sessions and allowing its integration into an industry 4.0 environment
With this module is possible to check if the bottles that are passing in the machine have the desired cap color or not.
By doing this control it is easy to detect errors during the bottling, allowing a rapid expulsion of the same from the production line preserving the quality of the final product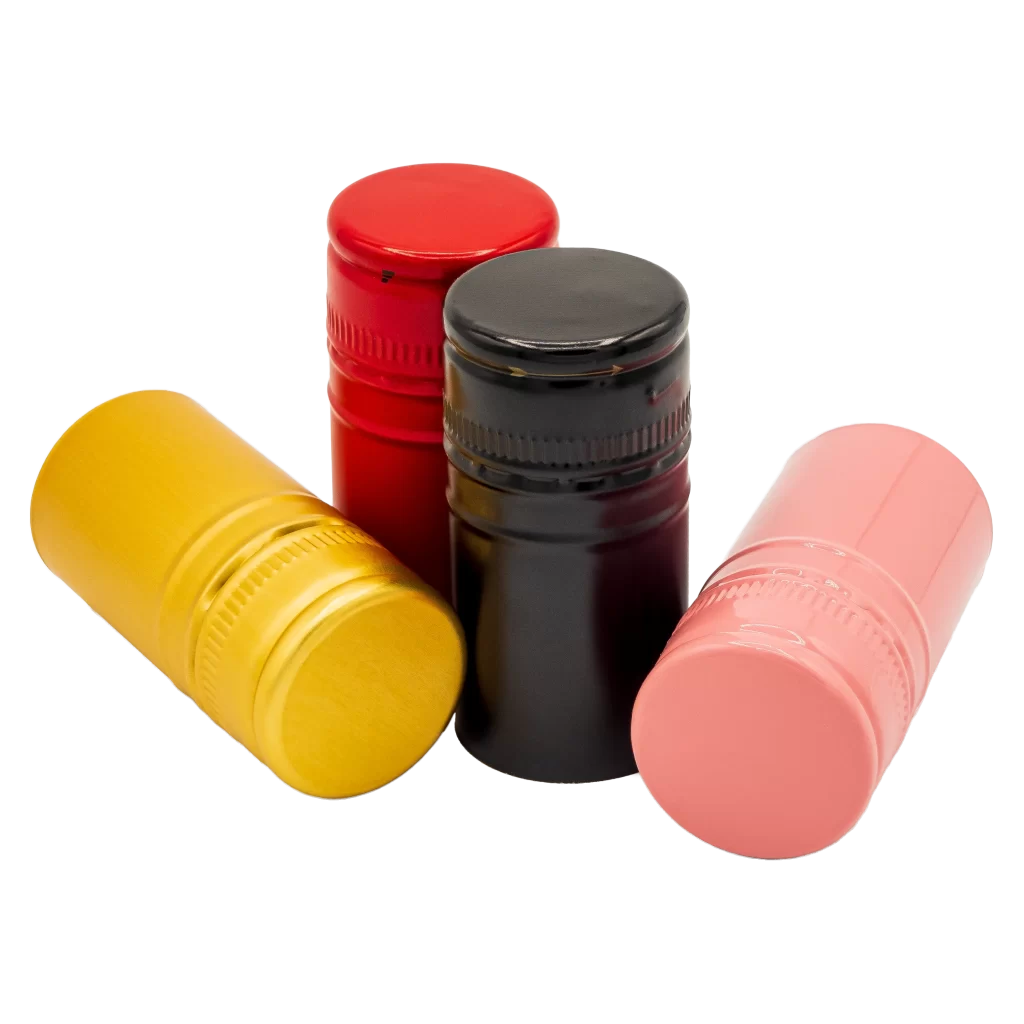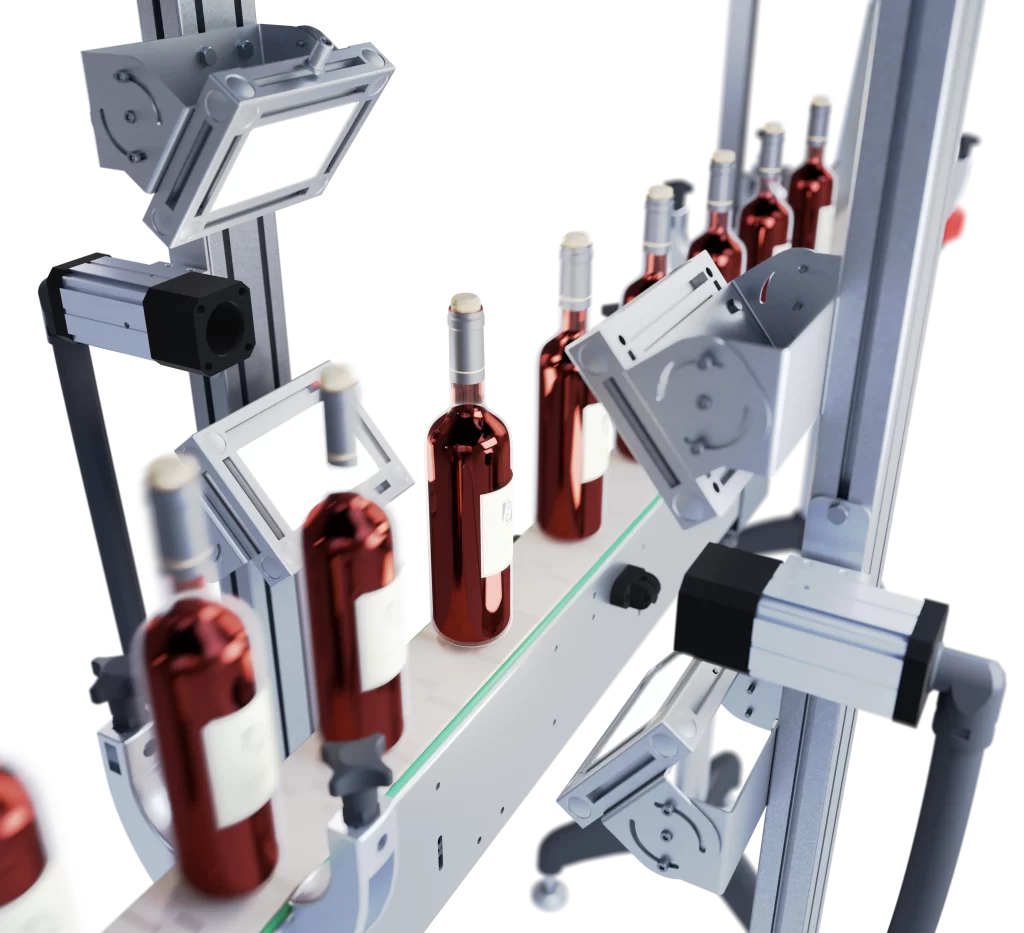 By implementing this module, it is possible to verify the presence, the correct positioning and integrity of the label.
Is possible to check up to 2 sides of the product, such as front and rear label. This module is in a fixed position so is necessary to have oriented containers.
After analyzing of the images, the system is able to recognize the errors and will provide to reject them from production line.
Thanks to this optional module with an additional camera, is possible to check the upper part of the cap, verifying that written and picture are present on in and are in the correct position.
If the system finds some anomalies will recognize it as a discard and send a signal to a rejection system to preserve the high quality of the final product.