Product images and videos
Description
Data Sheet
Documents
Description
QLS – Quantum Linear Sorting
The system is designed to reject defective products from the production line or to divide the production flows even on several different lines.
Based on multiple deviation segments, operated by an advanced electronic cam system, moved while maintaining synchronization with the waste belt, it allows the system to carry out precise and delicate expulsions.
Thanks to the possibility of parameterizing the number of outgoing segments, the QLS adapts to multiple types of containers, always guaranteeing accompanied deviation, avoiding overturning and consequently slowing down on the production line.
Advanced engineering allows for speeds of 90 meters/minute to be reached, while maintaining excellent rejection results even at these high speeds.
There are 3 different series for every customer need: 12, 15, 15/2 Series. Furthermore is present also the Remote module that add a dedicated HMI for parametrization.
This QLS series is identifiable from the length of the moving head, in this case is 1200 mm. Inside of it there are 94 segments which are synchronized with the speed of conveyor belt thanks to precise Digital Control's drivers. To adapt to customers' needs the moving section can go up and down with a 150 mm of excursion, allowing accurate positioning on the production line.
The Series 12 is recommended on production line with low speeds and limited spaces thanks its small size.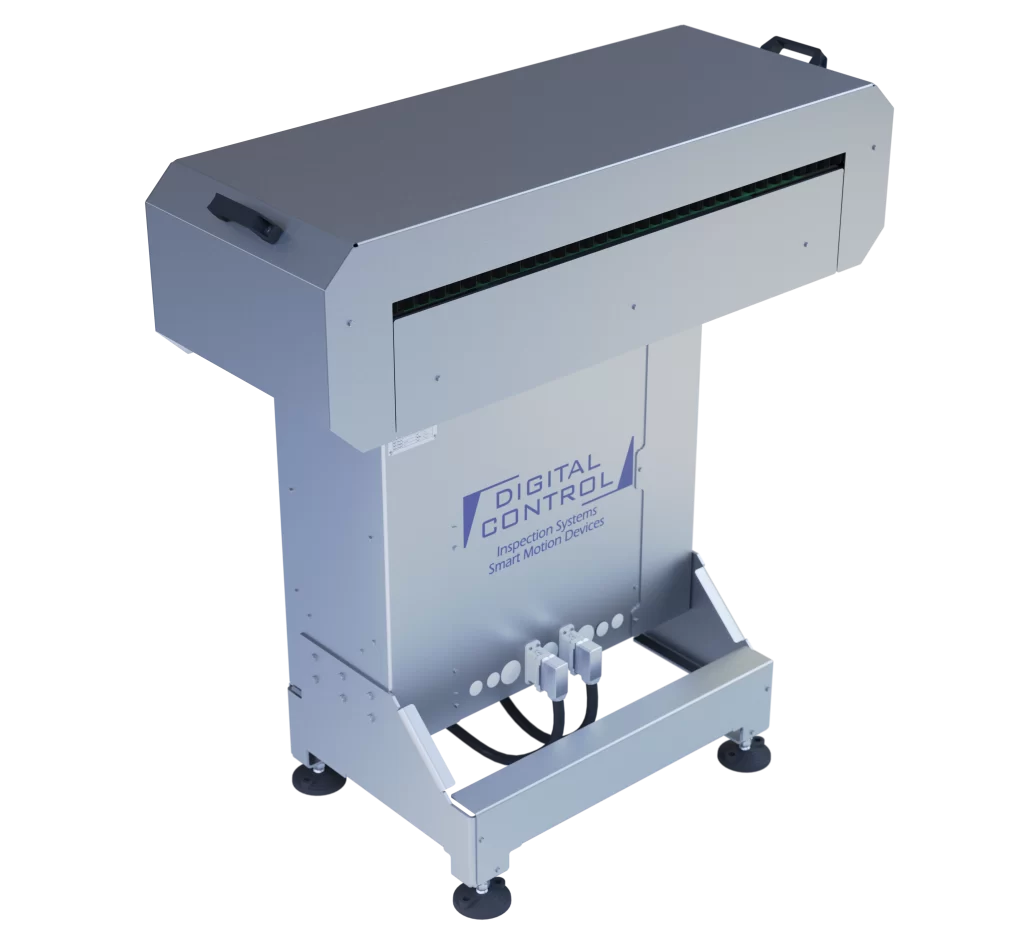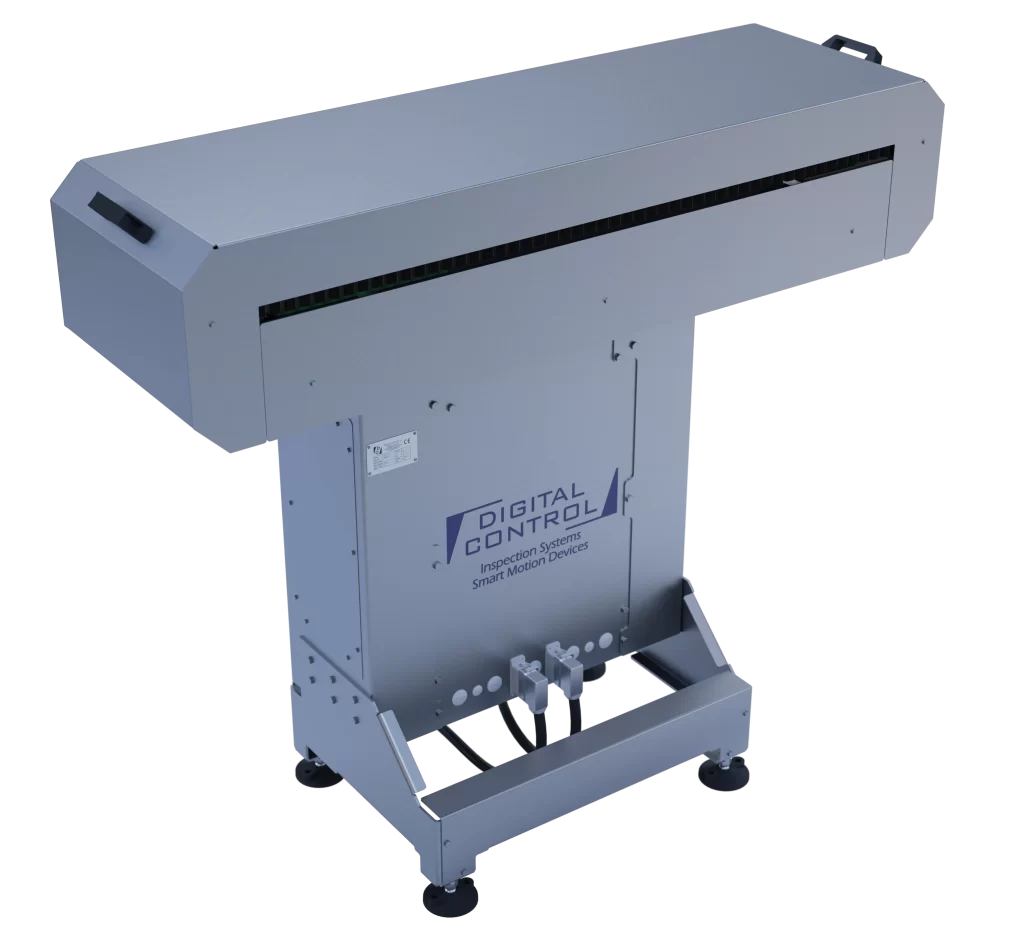 This series is also identifiable by the length of moving head which is 1500 mm. Inside there are 118 segments synchronized with the speed of the conveyor belt thanks to Digital Control drivers.
Series 15 is especially recommended for high speeds lines as it ensures more gradual expulsion.
This series allow to reject or divide the containers on 2 different conveyor belts.
The length of moving section is 1500 but thanks to a double mechanical cam is possible to do separated rejections. Both cams are adjustable in length in greater flexibility and can adapt to the production line.
Series 15/2 is recommended for slower speed lines with the need to divide the rejections into two different conveyor belts.
This module has an HMI that allow the user to change the parameters that manage the system quickly and easily. This is useful when the system is stand alone and not combined with our inspection systems. This module is remotabile and for this reason it can be mounted in the most convenient area for the operators.
Furthermore, it can be integrated with the automation principle 4.0, allowing data interchange via the most common protocols, such as MQTT Modbus TCP / IP and UPC-UA Client.